Little Explorers (18 mths – 3 yrs)
September 15, 2021 @ 10:00 am

-

June 2, 2022 @ 10:45 am

$35.00 – $192.00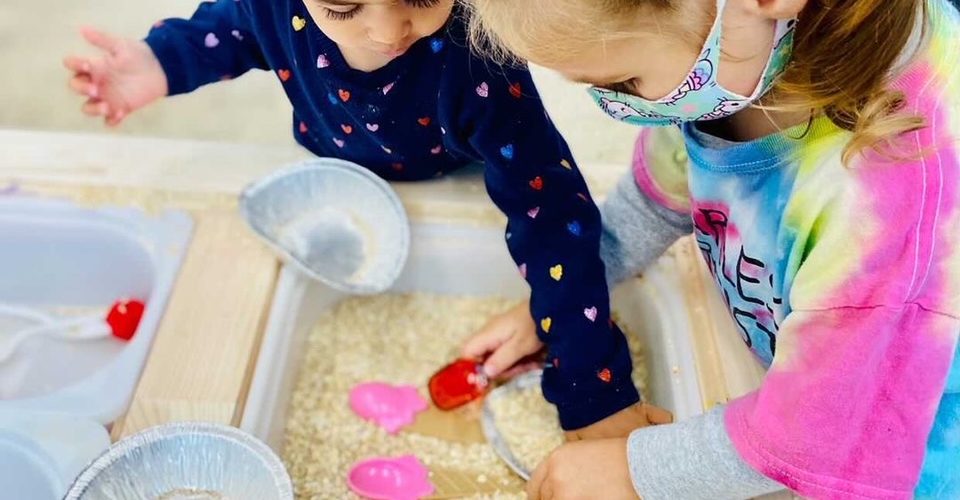 Registration for our next session is now Open. Limited spots remaining!  Email us at info@artstrongnyc.com if you have any questions. 
Let your little artists lead during Little Explorers! This is a sensory and art based experience for children to explore their senses, art materials, and the world around them!  Please double check the dates below before registering. 
Activities include but are not limited to exploring with painting, play dough, water play, collage & glue, sorting activities and more. "Little Explorers" is a time for caretakers to observe and support your child while allowing them to follow their own pace through the experiences set up in class. Through doing this children can learn about their senses, practice fine motor skills, get experience with new art materials, plus have a chance to socialize with other children and exercise language skills.
At Art Strong we truly believe in the process over the product and we ask that you embrace that as you watch your children observe, learn, experiment, explore and get messy throughout this class series. . Little Explorers is not a teacher led class. We will set up multiple invitations to play and create while creating a safe and welcoming environment for your children to explore in their own way. Please dress your child in clothes that they can get messy in.
The Tuesday, Wednesday and Thursday classes are the same. New series of "Little Explorers" occur every 6 weeks and are brand new experiences so you can join us for multiple consecutive sessions in a row!
Spring Session II *Registration Opens April 1st*
Tuesday Series: (10-10:45am FULL OR 11:15-12pm ) April 26, May 3, May 10, May 17, May 24, May 31
Wednesday Series: (10-10:45am FULL OR 11:15 – 12pm 1 spot)  April 27, May 4, May 11, May 18, May 25, June 1
Thursday Series: (10-10:45am) FULL April 28, May 5, May 12, May 19, May 26, June 2
REFUND POLICY: There are no refunds within 3 weeks of your first class. A refund of 75% of the cost of the session will be issued if requested more than three weeks before the class start date. 
MISSED CLASS POLICY: You can receive one makeup class per session (space permitting).  Notification must be given 24 hours prior to be eligible for a makeup class. If a class is cancelled by Art Strong NYC for any reason, an extra class will be added to the schedule or a refund will be given.
Art Strong NYC can prohibit a family from attending a class/session due to extreme disruption to the class or harm caused to another child.