Hire Art Strong NYC to host your next party or event!
Choose a theme for your art making activity.
Each child will bring home a work of art they love.
Project include painting, sculpture, printmaking, sensory play, and more!
Pricing
1 hour art making activity for up to 10 children starts at $275
$15 per additional child
This includes:
An art project for each student to make and take home
All art supplies & materials
A personalized art apron for the Birthday child to keep
A 'Birthday Banner' that children can color and draw on (for the Birthday child to keep.
Location
You are responsible for supplying a location as well as tables and chairs for art making.

We have done parties in homes, restaurants, community spaces, apartment lobbies, etc.

Art Strong will provide table cloths & art materials.
Optional Add-ons:
Party favors: basic gift bag $6, luxury gift bag $10
Custom art project (developed just for you or your child's specific interests) – add $150
Professional Photographer: $225 for 2 hours
Project examples for ages 4-10: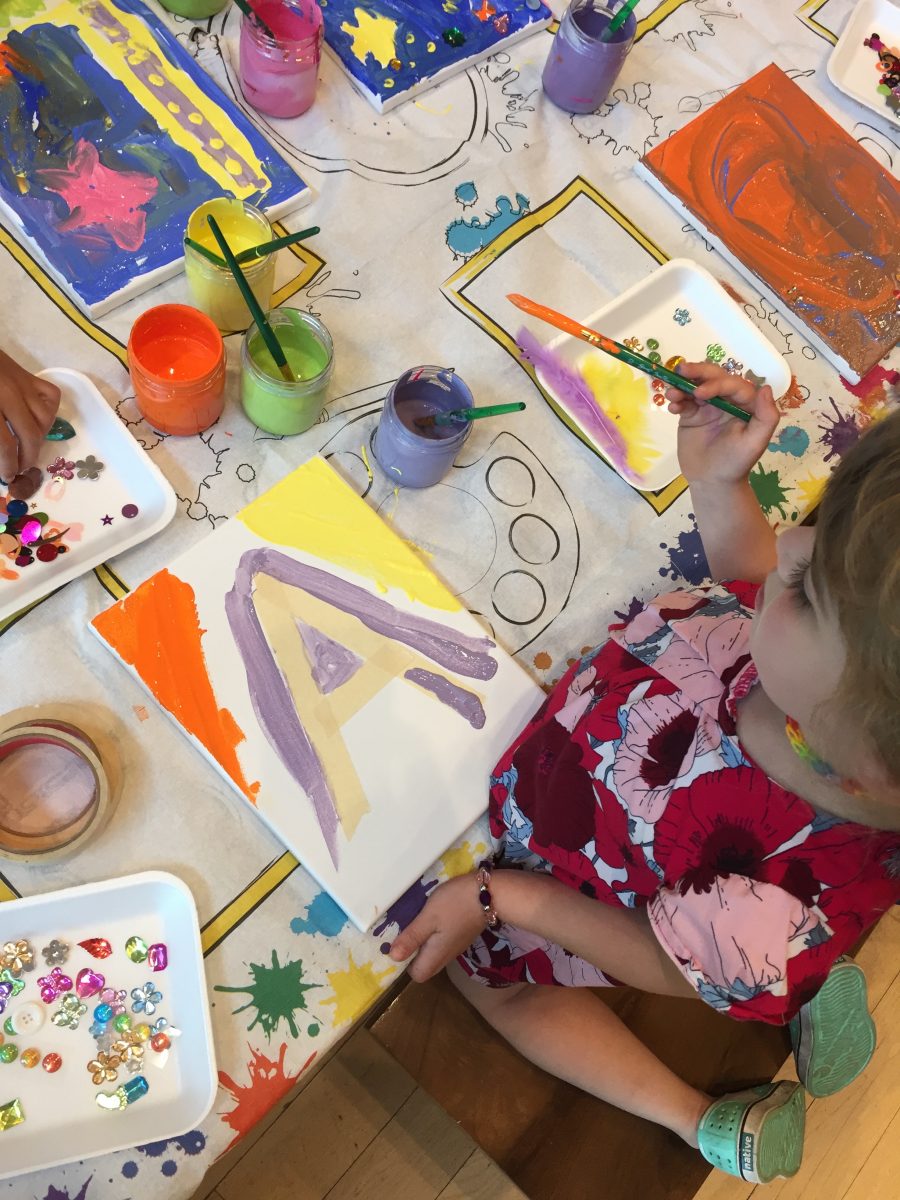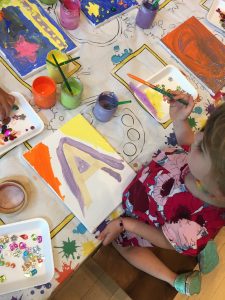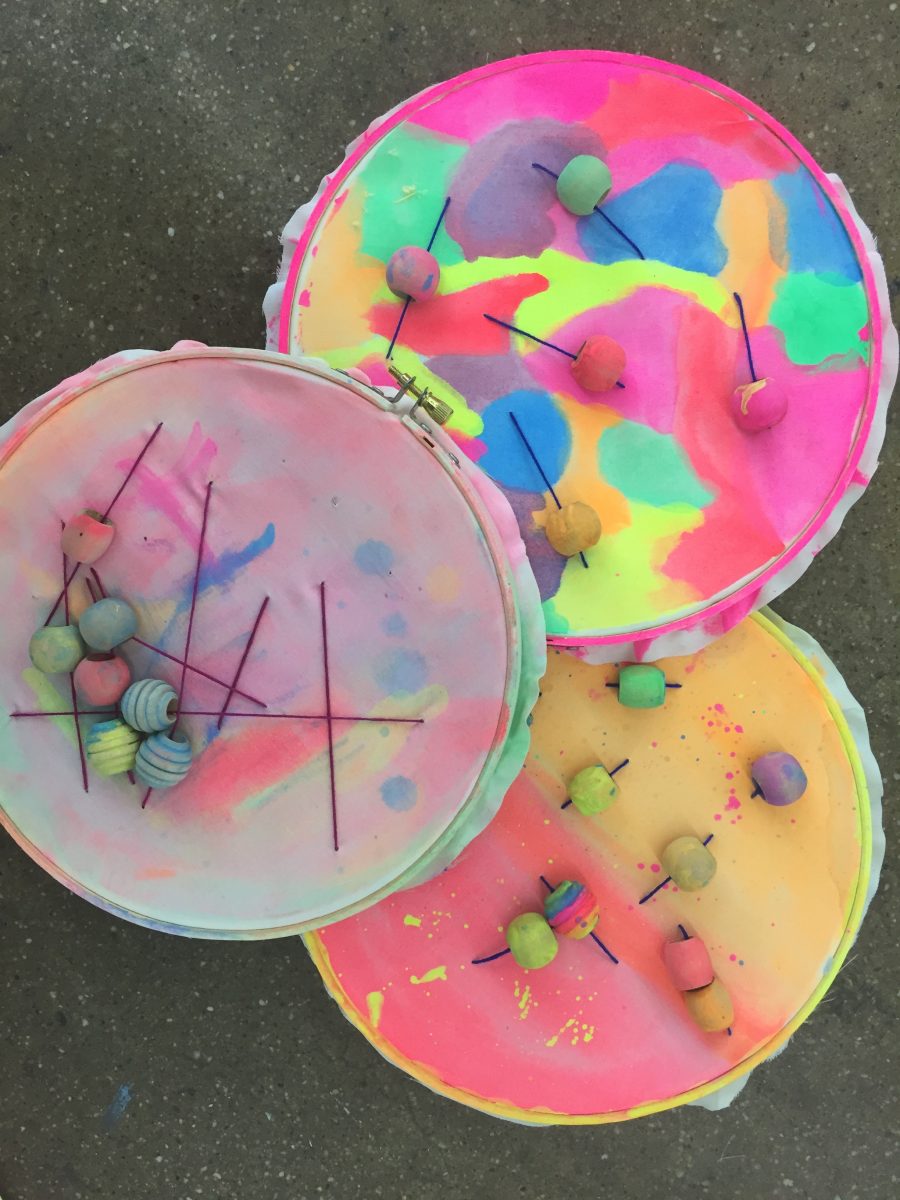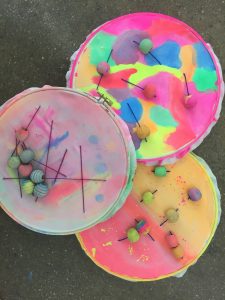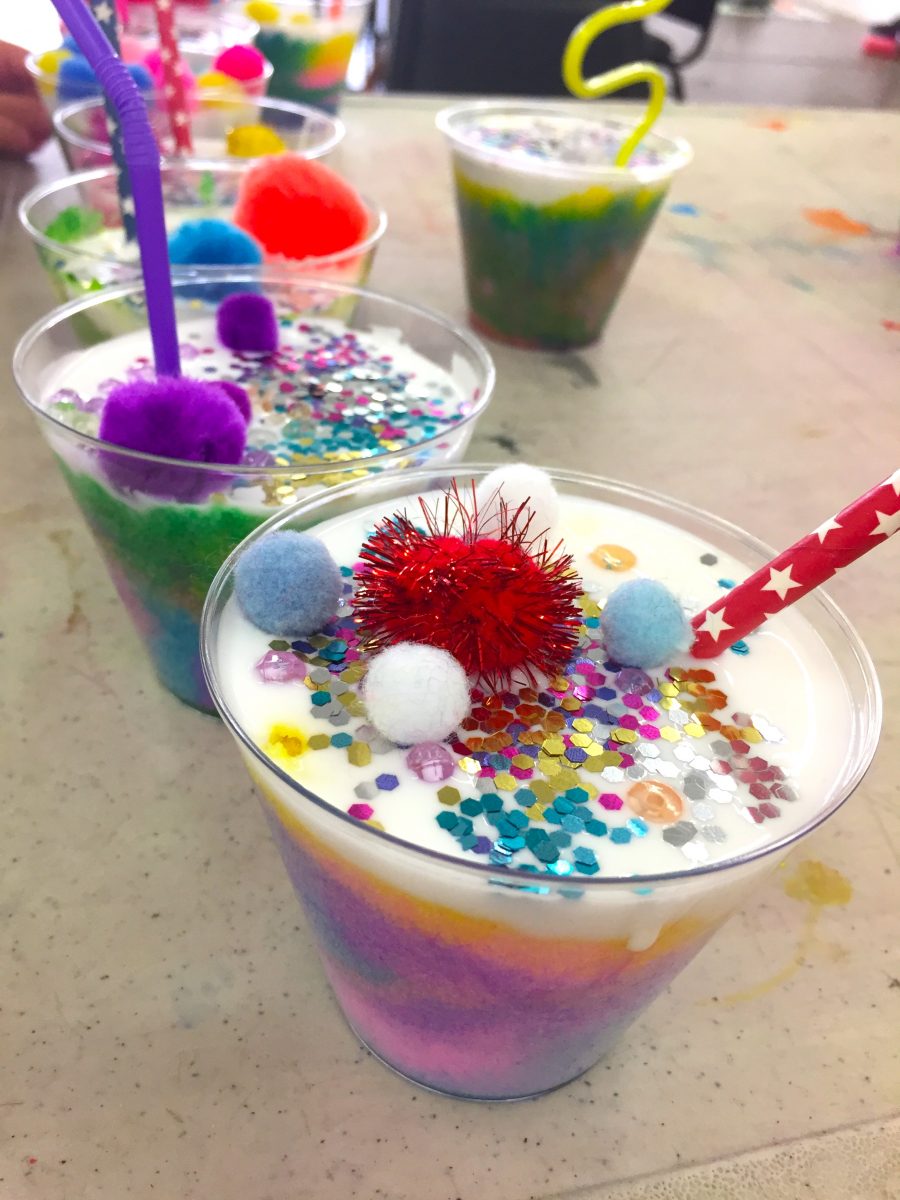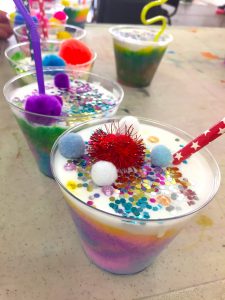 Does your child have a specific interest or favorite art activity? We would love to create a custom project for you! Just ask!
Sample projects for other ages:
Ages 1-4: sensory play stations such as rainbow rice, water tables, slime, natural ice paint, and painting and printmaking explorations
Ages 10-16: canvas paintings, magazine bowls, nail and yarn art, decoupage mirrors, collage notebooks, embroidery 101, painted tote bags, etc.
Other occasions to make art: bachelorette parties, bridal showers, graduation parties, team building, and more!
Frequently Asked Questions
How long do art activities last?
Art activities last 1 hour.
How long will art Strong teaching artists be at the party?
About 2 hours total. Art Strong teaching artists will arrive 30 minutes prior to art activity to set up and will stay 30 minutes after art activity for clean up.
Do all participants need to be at the party before the art activity can begin?
It is best if all participants can be making art together. That way, they won't miss any steps of the projects. We have found that it is best to plan the art activity 30 minutes to 1 hour into the party.
What happens if more children show up?
We will send you an invoice for $15 per extra child who shows up prior to the party.
What if less children show up?
You are still responsible for paying for the number of children you expected, even if less show up. We will leave behind any art materials that were not used.
Contact us about your party!
Use this form to let us know that you're interested in having us host a party and we will get back to you ASAP to discuss! Just let us know some basic information about the party you want to host – and don't worry if you don't have all the information yet, this is just some preliminary information to help us get started with planning, so you can leave anything blank that you're unsure of!