A Party to remember!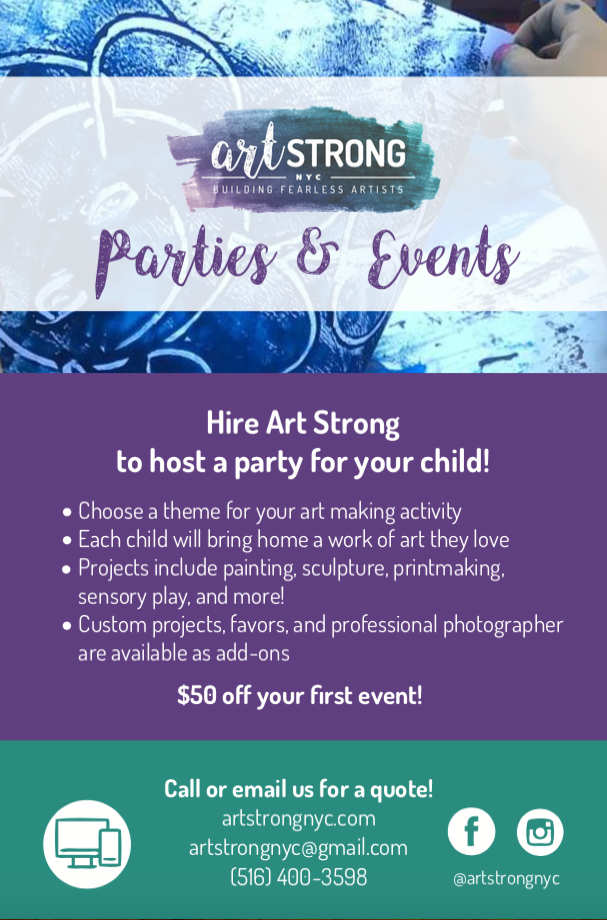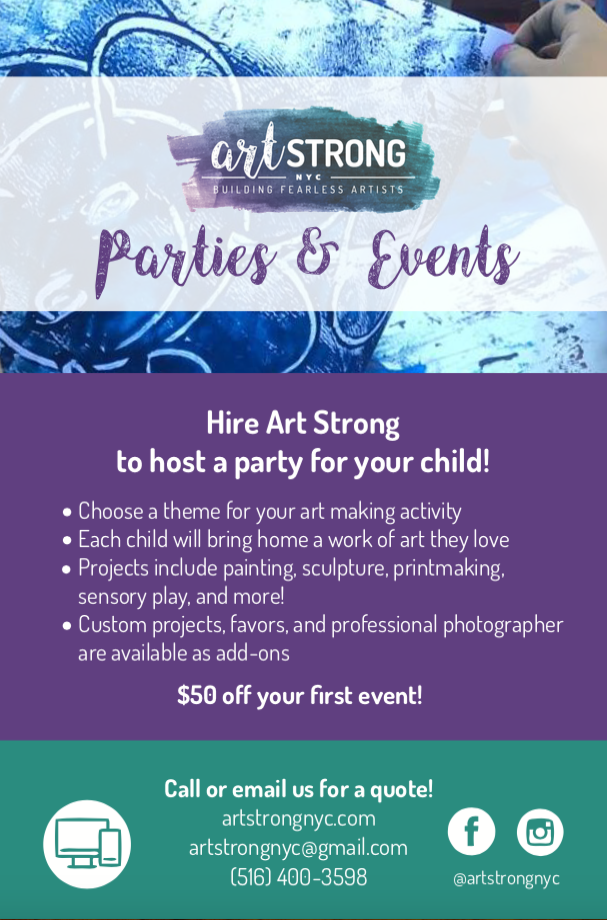 1. Choose Your Party Type: We can work with any budget to create your dream party! Call or email us for a quote.

This includes a main art/play project that each child can take home and a mural for painting and decoration. 

Ages 1-3 – Sample projects may include sensory play stations such as rainbow rice, water tables, slime, and natural ice paint, etc.

Ages 3-4 – Sample projects include painting explorations, clay sculptures, collaborative projects, etc.

Ages 5-12 – Sample projects include mixed media canvases, printmaking explorations, sculptural assemblages, etc.

Ages 12-16 – Sample projects include canvas paintings, magazine bowls, nail & yarn art, collage mirrors, etc.

Other party types : bachelorette parties, bridal showers, graduations, team building and more!
 2.  Add Your Extras
Party Favors – Basic gift bag ($6) or Luxury gift bag ($10)

Custom art projects developed just for you and for your child (surrounded on a certain interest or theme) – add $150

Professional Photographer ; $225 for 2 hours
Art Strong will supply all art materials and tablecloths.